PB & J
This recipe will craft you a delicious PB&J Sandwich. PB&J stands for Peanut Butter and Jelly
Lorem Ipsum Generator
Jump to Recipe
FOR SETH ONLY
Bread
Jelly
Peanut Butter
Prepare the ingredients listed above.
Lay two slices of bread, having removed them from the rest of the loaf, on to the surface of the table/counter, side by side. They should be laid horizontally.
Open both the jar of peanut butter and the jar of jelly, and have a knife ready.
Using the knife, scoop some of the peanut butter from the jar, and spread it over the bread's front facing surface. Which bread it is does not matter.
Do the same but with the jelly jar, scooping and spreading onto the remaining bread slice.
Take both slices of bread, and place them over each other, both jelly/peanut butter sides facing each other.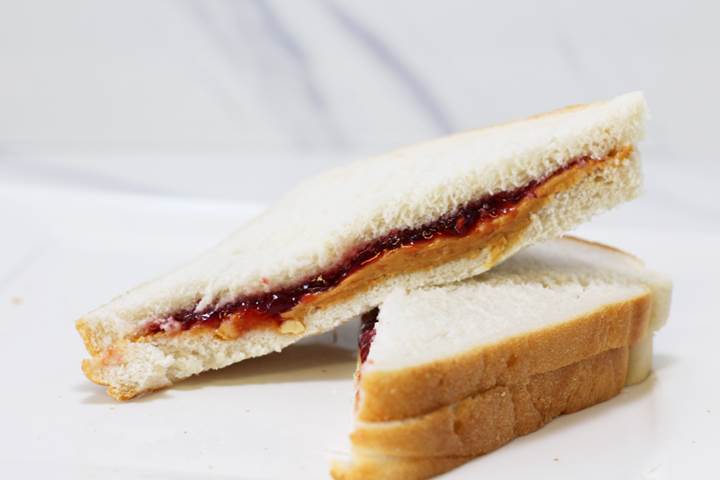 byangel.